Olive oil is known as the healthiest oil on earth when compared to all other edible oils. But, before we look at the components that makes this oil extraordinary, it is important to clarify that not all olive oil types are good or of the highest nutritional profile.
Olive oil is known to contain:
Vitamin E
Polphenol
Omega 3
Monounsaturated Fat
Vitamin K
Trans fat
EVOO does not come in only one variety. It has different flavors, colors, aroma and a little bit altering chemical profile. There are many factors that are responsible for bringing varieties in extra virgin olive oil. These factors include:
The species of olive fruit
Seed species
The land where it is grown and harvested
The environment
Weather conditions
Soil type
The stage at which fruit is harvested
The way in which it is processed
Method of storage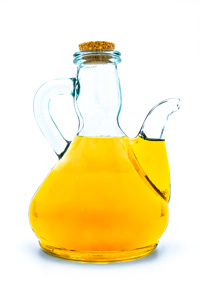 All these factors contribute collectively to bring us extra virgin olive oil types. Although, these factors matter a lot, but the general nutritional profile of extra virgin olive oil is same. The percentage of components in this oil might vary only a little bit, but it does not affect the oil quality.
The Vitamin K in EVOO
In 100 grams of EVOO, there is 75% of vitamin K. Vitamin K belongs to the fat soluble group and plays a significant role in blood clotting, bone metabolism and regulating blood calcium levels.
When it comes to bone health and curing diseases like osteoporosis and conditions like menopause, olive oil was found very helpful. Olive oil contains vitamin K that helped a lot in calcium regulation and absorbance of vitamin D. In one cup of extra virgin olive oil (126mg), there is 2.2 mg of calcium and some amounts of iron, potassium and sodium.
The Vitamin E in EVOO
Another important fat soluble vitamin present in extra virgin olive oil is, vitamin E as 72% in 100mg.
Vitamin E is antioxidant in nature, it means it protects the cell from free radicals that can damage the healthy cells. It helps the body to fight against inflammation and cancer cells and plays an important role in preventing the production of cancer cells at the first stage.
Extra Virgin Olive Oil Monounsaturated Fat
In 100grams of extra virgin olive oil, 73.8% of the fat is mono-unsaturated in nature. It is a common myth that high fat diet must be avoided to avoid various diseases like of heart, diabetes and cancer. But, scientific studies have shown that it is the type of fat that matters and not the quantity.
A Spanish research in scientific journal Diabetes Care has revealed that, a diet rich in olive oil has exclusive positive impacts on human body. As it contains high amount of monounsaturated fat and only 13.8% of saturated fat. So, it is fair to say that extra virgin olive oil is a good source of good fat or HDL (high density lipoproteins).
This HDL is well known in decreasing blood cholesterol levels by carrying cholesterol to the liver for catabolism and excretion out of the body or storage in the form of healthy components. HDL also plays role in regulating blood glucose levels. Thus, extra virgin olive oil helps in reducing the risk of the type 2 diabetes.
When blood cholesterol level is normal, then the heart is protected from heart attacks and various other heart diseases. With the aging process, the endothelial layer of the heart began to damage. This damage releases the endothelial microparticles that leaves more damaging effect on the heart. Consumption of extra virgin olive oil, according to a study, helps in replacing these damaging microparticles with the healthy cells, thus slowing down the aging process of the heart.